Student Ambassadors on Campus
Learn how to take an active leadership role in connecting students on your campus with other Jewish students around the world.
Join our global network of young Jewish leaders
We are looking for motivated college-aged students who are leaders and active members of their communities to be part of the beta launch of Wizdm, our new online community.
On Wizdm, you can keep track of all your Jewish groups and organizations in one place, meet other young Jewish leaders from around the world, share ideas, and support each other in your Jewish commitment and support of Israel.
Take an active role in building this community by joining our 4-week paid fellowship. By participating in the program, you'll learn key skills related to advocacy, social media marketing, and communication.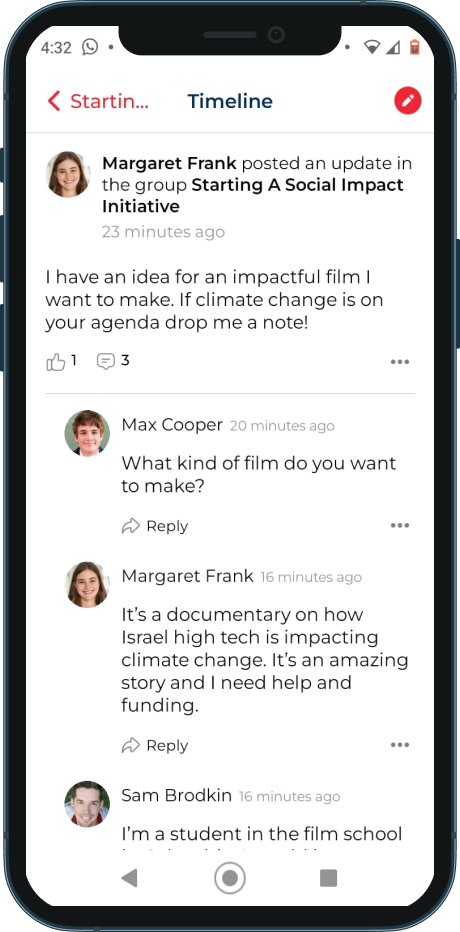 Program runs from July 31 – August 24 with weekly meetings on Sunday evenings
Establish Your Image on a New Network
Learn how to use the new Wizdm platform, meet other members, post informational content and track the insights.

Making Your Message Relevant
Learn how to share information with your audience in a way that makes it relevant to them, discover your niche, and practice creating infographics

Use what you've learned about your audience to write and publish an article, learn how to summarize information into a post, turn your article into a catchphrase

Review what was learned, understand the insights, set up for a successful year, and keep in touch!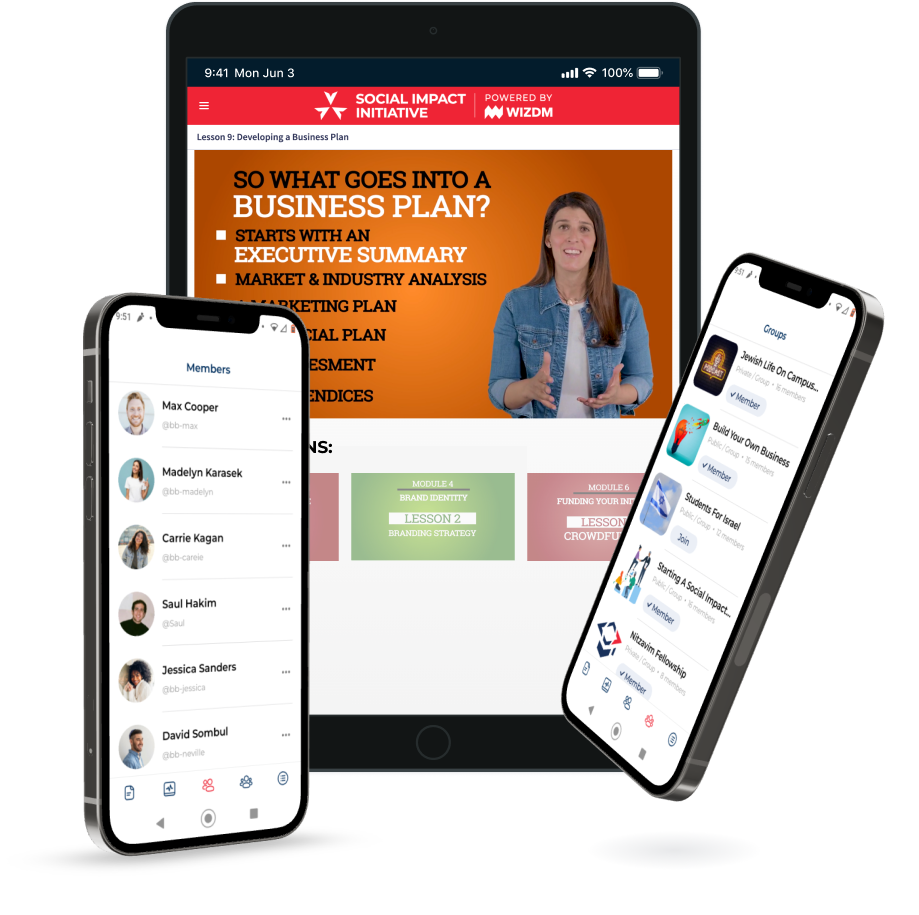 Why join the Wizdm Platform?